Articles of the Day 8/11/16: Corruption Abounds
Current Major Trends To Watch
(⇑=increasing, ⇓=decreasing ⇔=no change)
Deepening Russian involvement in the Middle East– ⇔
Temple Mount tensions– ⇔
Palestinian terror– ⇔
Palestinian incitement– ⇔
US retreat from Middle East– ⇔
Pope Francis active in politics– ⇔
Northern border tension– ⇔
Southern border tension– ⇔
One world government advancement– ⇔
One world religion advancement– ⇔
Inner Ring (Countries or terror groups that border Israel)
UN Employee Caught Aiding Hamas
UN Employee Suspected of Directing Humanitarian Aid to Hamas
"Earlier today, Waheed Borsh, a United Nations Development Program (UNDP) official, was indicted in a civilian court in southern Israel for using his position to provide assistance to Hamas' terror activities in Gaza. He's admitted to helping Hamas use humanitarian aid funding to build a dock for its naval forces in 2015 and confiscate weapons at building sites marked for demolition. Borsh was arrested in July 2016 in a joint operation by the Shin Bet security service and the Israel Police."
This is why I oppose all funding to the UN.
Hamas terror tunnel collapses in Gaza, seven reported injured
"A terror tunnel being dug by the military wing of the Hamas in the Shejaiya district of Gaza City collapsed on Tuesday night. An announcement by the Gazan health ministry said seven people were taken to a hospital as a result of the accident. "
Surprising these tunnels are not built up to code given all the millions being siphoned off from world aide groups.
Israel thwarts smuggling of rocket fuel material, commando knives into Gaza
"Israeli customs inspectors at the Kerem Shalom border crossing on Tuesday foiled efforts to smuggle graphite bars, used for the production of rocket fuel, and commando knives into Gaza. The bars were headed to a facility of Gaza's electric utility while the knives were hidden in a shipment of tools. The inspectors made the discoveries after receiving a tipoff from the Shin Bet domestic security service."
Gaza summer camps teach children to stab, use terror tunnels
"Hamas-run summer camps for Gaza children prepare them for a life of terror."
Child abuse.
Hezbollah reveals: Drone capable of bombing target with great precision
"Last night (Tuesday), Hezbollah released rare footage of one of the organization's drones operating over Aleppo, Syria. Ever since the terrorist organization became involved in Syria's civil war, Hezbollah has been using drones in order to surveil areas and attack targets. However, this is the first time that the terrorist organization has showed that it possesses aircrafts capable of carrying bombs and dropping them on targets with great accuracy. This development indicates that Hezbollah has expanded its military arsenal by acquiring technologically-advanced weapons. The terrorist organization's military expansion is linked to its involvement in Syria and the aid it receives from Iran."
There is no doubt this has to be a concern since the IDF was unable to intercept a Russian UAV as it went several kilometers into Israeli territory just a couple weeks ago. The Russians are probably sharing UAV technology with Hezbollah.
Hezbollah releases photos of IDF troops on Israel's northern border
"Although official Israeli spokesmen have claimed that the observation towers set up by Hizballah along Israel's northern border are abandoned, new pictures show otherwise. The terrorist organization took pictures of IDF troops from the towers, located no more than dozens of meters away from the border fence, and posted them on social networks linked to the terrorist organization. The pictures show the troops carrying out maintenance and repair work on the fence. DEBKAfile reported in May that the towers may be equipped with advanced photography equipment capable of transmitting high-resolution live video images of the border area to Hizballah headquarters in Beirut. The new pictures show some of the troops insufficiently protected, some without helmets and others not wearing protective vests."
Another worrying sign from the northern border.The IDF seems to be unconcerned about these watch towers. It was Hezbollah's intention to prove these IDF soldiers would be easy prey to a sniper.
Outer Ring (countries or terror groups that are close to but not bordering Israel)
Obama administration plans to sell $1.15 billion worth of arms to Riyadh
"The Pentagon announced Tuesday that the State Department has approved a huge deal for the sale of US-made weapons and ammunition to the Saudi Arabian military. The proposed $1.15 billion sale includes 130 Abrams tanks, 20 armored recovery vehicles and other equipment. General Dynamics was chosen as the main contractor for the transaction."  
In the past, Israel would object to such an arms sale. Interesting that has not happened yet.
Israel razes three EU-funded Palestinian homes in West Bank
"Demolitions follow Brussels' promise to continue funding shelters even in areas under full IDF control, despite Israeli objection."
Imagine if another country came to your country ans said they were going to build homes despite not getting approval from your local government. This is yet another attempt to steal Israeli land. God has removed his protection from Belgium because of this policy.
Meanwhile…
Holy war: Government tries to control church sermons
"An Iowa church just wants to be free to preach the gospel, but the state's so-called nondiscrimination requirements could block the house of worship from doing just that. Lawyers for the church are asking a federal court to prevent Iowa from censoring what the religious group can say about homosexuality, same-sex "marriage," transgenderism and other related topics."
Free speech dying in America.
Israel: Striving To Change The Past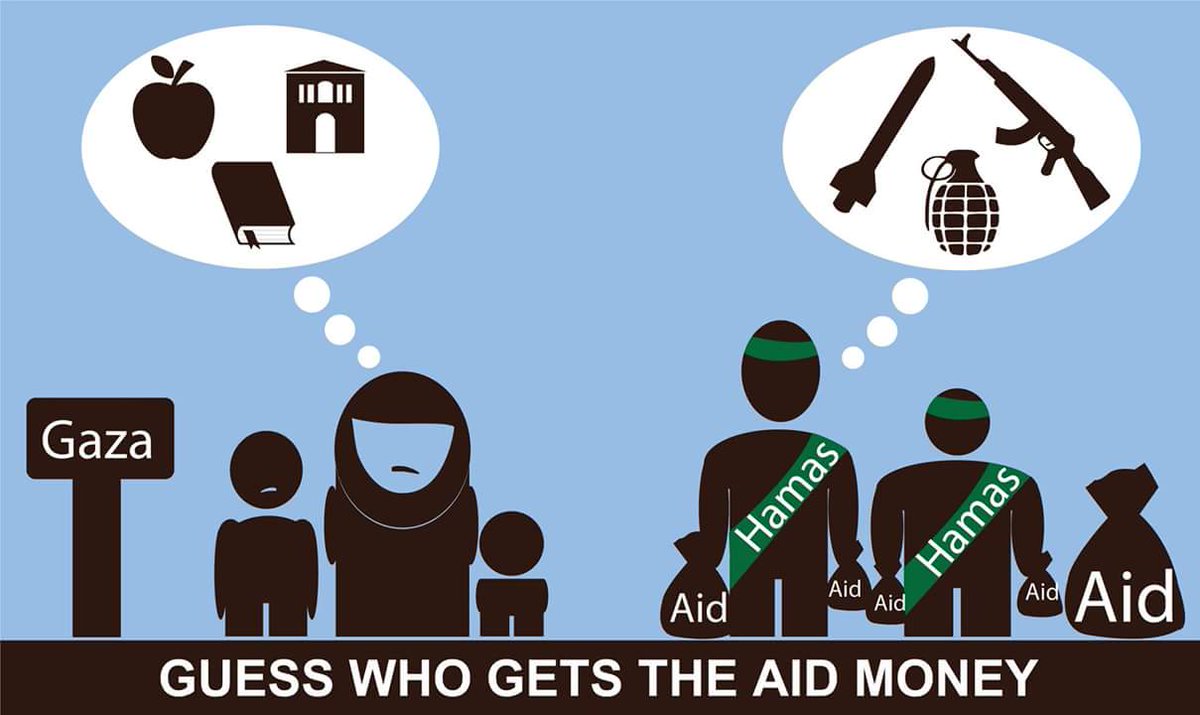 "In the last week Israeli intelligence presented compelling evidence of corruption in the management of UN and Western aid efforts in Gaza. Western aid organization were already under growing pressure to do something about increasingly blatant corruption surrounding aid provided to Palestinians. This has become more urgent in Gaza because of the flood of aid (several billion dollars' worth) to Gaza in the wake of the 50 Day War in Mid-2014. This aid was for repairing the war damage but that never seemed to happen and the usual "Israel is not allowing needed materials in" excuse was denounced by many Gazans as a lie. The aid never did what it was meant for because of corruption. It was so bad that many donors (Western and Arab) withheld promised reconstruction aid until the "diversion" problem could be solved. This time the Israelis provided lots of details which cannot be easily brushed aside."