Articles of the Day 10/24/16: UNESCO Swings Again
Current Major Trends To Watch
(⇑=increasing, ⇓=decreasing ⇔=no change)
Deepening Russian involvement in the Middle East– ⇔
Temple Mount tensions– UNESCO attempts to erase Jewish roots to Temple Mount. ⇑
Palestinian terror– ⇔
Palestinian incitement–  ⇔
US retreat from Middle East– ⇔
Pope Francis active in politics– ⇔
Northern border tension– ⇔
Southern border tension– Rocket fire from Gaza towards Israeli civilians. ⇑
One world government advancement– ⇔
One world religion advancement– ⇔
Inner Ring (Countries or terror groups that border Israel)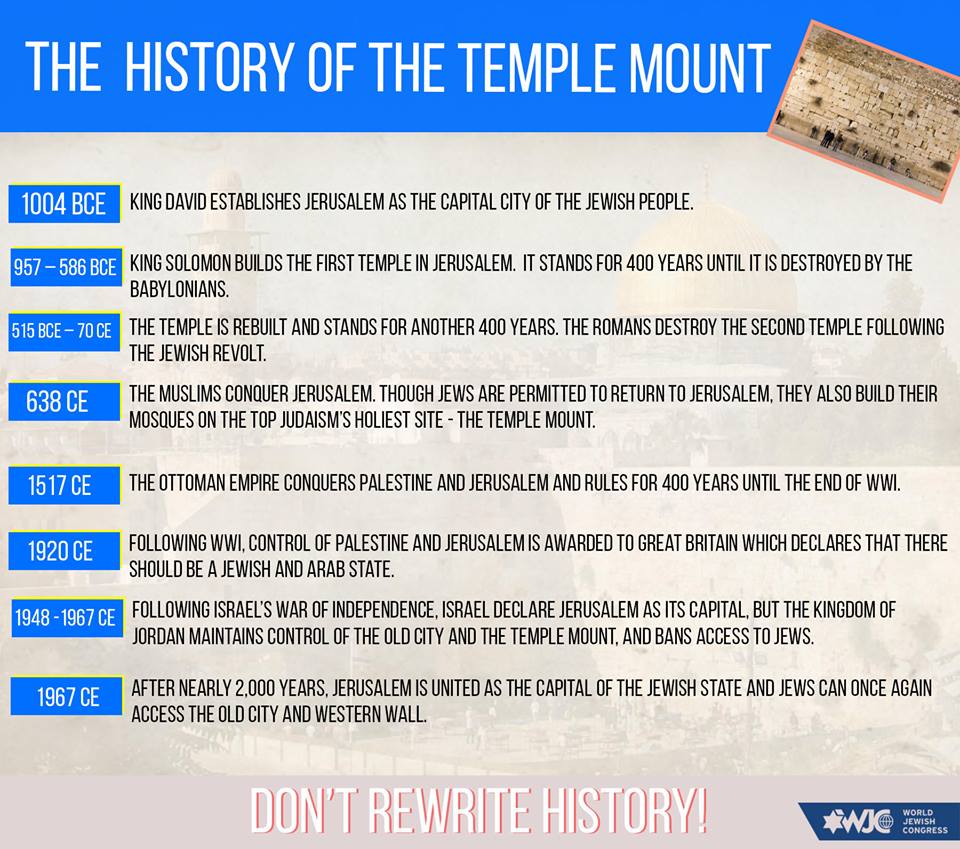 Ahead of new vote, UNESCO chief vows to combat 'distorted visions' of history
"In letter to education minister, who severed ties with UN agency over Jerusalem resolution, Irina Bokova says she'll fight denial of Israel's right to exist."
Pretty terrible job so far. Don't believe the UN lies.
UNESCO to vote on yet another anti-Israel resolution
"Vote expected on Wednesday on another resolution ignoring the Jewish connection to the Temple Mount."
Israeli air force struck Hamas infrastructure after rocket fire
"The Israeli Shear Hanegev district went on rocket alert early Monday, although the launch apparently fell short of its target and dropped inside the Gaza Strip. Israel responded with an air strike against Hamas infrastructure in northern Gaza."
Despite the rocket falling short (praise the Lord), Hamas still demonstrates its willingness to target and attack Israeli civilians. The UN never condemns or investigates this behavior but when Israel defends itself the UN springs into action to condemn and investigate Israel. The UN is clearly corrupt and has been under demonic control for some time. All Western countries should cease funding the UN immediately.
Why does Egypt need such expensive weapon systems?
"Israel is wondering where Egypt gets the money from and how these purchases are made possible despite the economic crisis. Another key issue with which Israel has been concerned for years is that the Egyptian army has been conducting major exercises, including one which will soon be held with Russian military forces. The main enemy in these exercises, it is safe to assume, was, and remains, Israel."
Outer Ring (countries or terror groups that are close to but not border Israel)
Jpost on the frontline: Inside the US-led coalition helping destroy ISIS in Mosul
"ISIS was putting up stiff resistance. The US-led coalition, Combined Joint Task Force – Operation Inherent Resolve, was supporting numerous operations along more than 100 kilometers of front that involved a complex interlocking of Iraqi army and Kurdish Peshmerga units. At night we could hear what local Kurdish fighters said were US helicopters hovering overhead. During the day local units would often describe how effective coalition special forces had been in neutralizing ISIS and aiding the advance. The US secretary of defense was in Iraq over the weekend to add motivation and make sure that the offensive keeps its momentum."
Tehran will fight Turkey's role in Mosul operation
"The involvement of Turkish special operations, armored and artillery forces in support of the Kurdish Peshmerga battle to drive ISIS out of Bashiqa, 12 south of Mosul, marks a pivotal moment in the US-led coalition's anti-ISIS offensive to free Iraq's second city. The entire Mosul operation hangs in the balance since Turkey stepped into the fighting in Iraq, at the initiative of the US. Instead of fighting ISIS, the coalition's partners are squaring off to fight each other."
Russian air defense raises stakes of U.S. confrontation in Syria
Source: Washington Post
"Russia's completion this month of an integrated air defense system in Syria has made an Obama administration decision to strike Syrian government installations from the air even less likely than it has been for years, and has created a substantial obstacle to the Syrian safe zones both Hillary Clinton and Donald Trump have advocated."